Life Dreaming will make you instantly wealthy, attractive, immortal and possibly give you magical powers. Not.
Life Dreaming is just a tool … a beautiful tool I admit … but still a tool.
The really exciting part is that the Life Dreaming tools can be used by you to explore the life you want to live … and really connect with the enormous personal power and potential that is you.
Personal Power … now that's inspirational.
Maybe you're feeling like you're too busy with the grains of sand in life and want to get a better view of the beach. Welcome.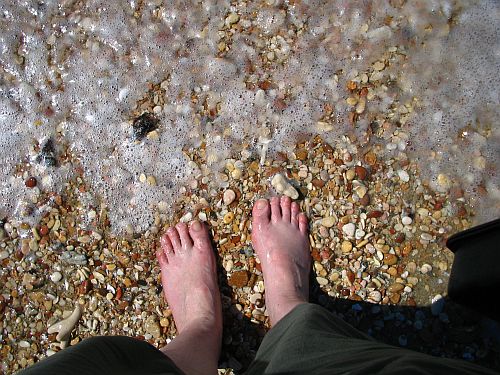 Maybe you know the passion that you want to make real in your life and need to take the time to plan how it can happen. Welcome.
Maybe you've talked about your dreams for years and your own self talk  and fears have sabotaged you. Welcome.
Maybe a friend told you to come have a look at this fab site and you're just curious. Welcome.
You can't see me but I am really delighted you've dropped by the Life Dreaming site.
There will be all sorts of tools and tips and videos and special surprises along the way.
We'll be giving away Life Dreaming Morsels on the blog … free nibbles of Life Dreaming with downloadable and beautiful activity sheets.
Different Life Dreaming Morsels will appear when you least expect them on our Life Dreaming Facebook Page.
Later in 2010 Marc and I will be launching the big Life Dreaming site and the online Life Dreaming Expedition … very exciting and terrifying.
And in 2011 we will be holding our first Life Dreaming Voyage in Bali over 4 or 5 days.
We have lots to do and I have to say … I'm having the best time because making Life Dreaming a global reality … is one of my Life Dreams [and I'm using all the tools in the LD treasure chest to make it happen].
Life Dreaming isn't just a conversation with yourself.
I want to hear your ideas and thoughts about what you'd like developed … and how different Life Dreaming Morsels appeal [or not] to you.
I would love to hear from you!
Bye
Liz