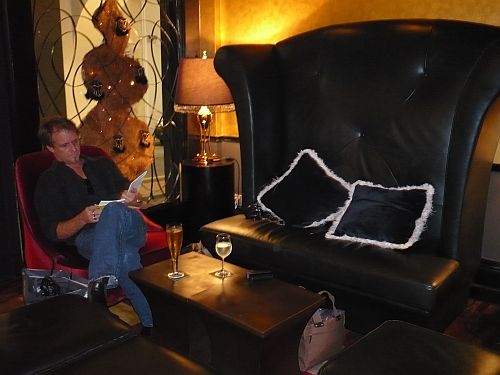 My fave hotel in Singapore … the Scarlett.
My brother Marc has suddenly taken to adding his thoughts at the end of my posts … and I love it. He always brings another fab perspective to the Life Dreaming table.
He wrote something on a post and it's been wandering around my head all week and I've kept seeing examples of it everywhere.
Here's what he wrote and I want to explore it more today.
But, in my experience, opportunity doesn't always look like you expect it to.
It can be serendipitous, surprising, perhaps even course-altering.
It can be mischievous… perhaps showing up in disguise or requiring that you leap a small hurdle (or two, or three) before it reveals itself…
Wish and dream. Visualise and plan. GOYA. But don't let it blinker you.
Stay open to the world and all the mad serendipity it contains. Treat it all (and yourself) with kindness and joy.
Because as long as you're out there working towards your dreams, you might not need to find everything you need, it might find you.
For those of you that are curious about what serendipity is I wrote about it when I first launched my personal blog Liz Biz in early 2007 [where has the time gone?]. Here are a few lines that I quite enjoyed reading again …
Serendipity is one of my fave words. To me it means letting myself wander without any preplans, lists, agendas – and see what happens and where I end up. I love doing serendipity – letting go of the what ifs, the shoulds, the buts …and wandering into the unexpected.
The secrets of serendipity can be yours. Allow yourself to let go of constraints for a moment and then see where serendipity takes you. Give your brain a rest and let your intuition and imagination lead you. Feel the 'tug' towards a place – wander in and see/feel/hear/taste what's there – wander on.
The paradox (another fave word) is that serendipity is a kind of unconscious consciousness – an awareness that if we listen … can take us down unexpected paths.
I always say that I have a bad sense of direction because I love getting lost. I end up seeing things and meeting people that I didn't expect. See, that's the magic of serendipitying – the unexpected.
I've serendipitied in Rome, Paris, London, Boston, New York, Dublin, Singapore, Oz & Ballinamore – wandered around and just listened to the 'tug' inside me that says 'go down that street … go into that shop … smile at that person … taste that … touch that'.
In the process of serendipity we also give ourselves the space and time to see things in a different light – there can be a heightening of all the senses because we're wandering without a plan … we use a radar that tunes in new opportunities.
Daydreaming is a great example of serendipitying in your conscious and unconscious – misty wanderings that have all sorts of images and sounds – sometime becoming a crystal idea – sometimes one of those mmmmmmmmm moments.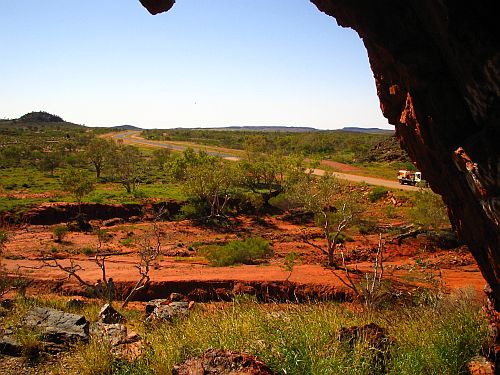 That's the paradox that I try and blend into Life Dreaming … how to be open to new opportunities AND have some kind of sense of what's important and what you'd love to do and be.
That's how I live.
So I now blend the serendipity into my bigger LD plan … knowing that other opportunities to adapt and change my LD actions will arise [and as I write another one has arisen. A friend Facebooked asking if anyone would look after their dog for a month while they had a holiday in Oz. I had a very strong intuition to say I'd do it even though I already have a big dog to look after. Their dog was going to stay here and in the last 10 minutes my friend and I have agreed that I'll take Coco and live in their house in Dublin for the month over Xmas. I can then be in Dublin to explore house sitting/sharing opportunities for 2011. My Opportunity Radar is on high alert].
What doesn't change regardless of the opportunities and serendipities is the clarity I have about what's important to me right now … what drives me … how I want to be in the world. That keeps me sane and content  when all about me looks like creative chaos!
And I hear some of you ask … What if I seize an opportunity on this mad serendipity and it doesn't work?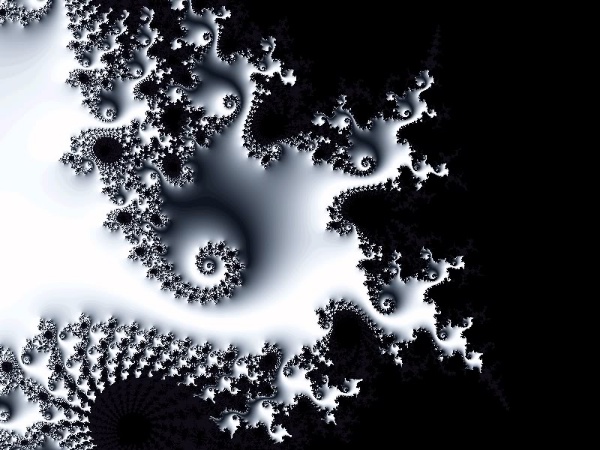 Damn fine question.
The answer to that depends on a lot of things that I'll write about in another post … for now let me give you an example from a dear friends life.
A dear friend … let's call her Gorgeous … recently moved jobs to what looked like an awesome opportunity … and in many ways it was.
The new job had:
More money
Great co workers
Amazing benefits
Very cool working environment
So she took it … why not … it was an amazing opportunity.
Less than a month into the job I was talking with her and she was really puzzled about why she was feeling so unsettled and unhappy.
We explored a pile of things including the new work environment [yup there were some difficulties but nothing she couldn't handle] and how she was looking after herself.
It felt to me that it wasn't about the job at all … there was a broader question that she needed to explore …
Was she living her passion … was the job the most important thing?
Her answer was … Yes and No.
Yes … she knew what her passion was … and … No … it was getting crowded out by the demands of her new job.
My intuition [which I listen to very very closely] was telling me that she needed to leave the job … find a lower paying and less demanding job … and focus her attention, time and energy on manifesting her Passion [she's an amazing performer].
That's exactly what she did and I saw her when I was in Dublin this week … she looks so much happier. She's given her notice [even after the management offered her even more money] and is looking for a less demanding work position and starting to plan her big performance moves on a global scale!!!
Moral of this Story?
Sometimes opportunities arise that are so fabulous we are tempted to take them even if it means losing sight of our passions for a while.
Temptation is sometimes an interesting test of whether we really really want to pursue our passions and to focus on what's important to us in our lives.
Sometimes it works out and sometimes it doesn't … that's life.
What is critical to this story is that Gorgeous was open to new opportunities … she gave it a go … and then realised that it was taking her away from what was really important in her life. She then altered course to refocus on her passion and will continue to be open to opportunities and serendipities. She'll just be a little clearer in the future about why she takes and leaves them.
That's known as the Opportunity Cost of a decision … there are only so many paths we can take at once.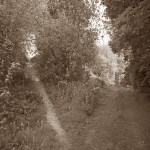 Some opportunities, regardless of how fabulous and awesome they are,  will be paths that we don't travel because we've decided on another awesome one.
Life Dreaming Activity
Think about your life.
Can you remember times when what looked like an awesome opportunity arose  … you took it … and it ended up taking you away from your passion … away from what was really important in your life?
What did you do?
I'd love to hear what you did … leave me a note below.