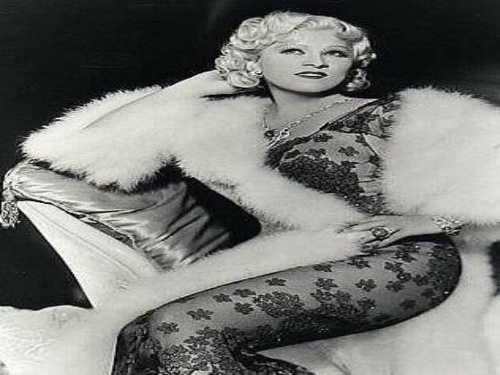 Let me tell you a little story that'll put all this Delicious & Dangerous stuff into perspective.
Someone I love very much emailed me the other day and in the chat I said something like
" I'm feeling a bit blah and there's quite a few things I want to get done today."
She replied:
" Yeh, me too. I have to:
pack bags for myself and the 2 kids tonight
get dinner ready
pick up a friends child in the morning
fly wit

h 3 children alone on a 2 hour flight

pick up the rental car
drive to a place to pick up some keys
drop the kids off somewhere else
get them settled
do all that within 2 hours

oh yeh … and then I'm having a brain scan in the afternoon and have to drive there and back'

'
Yup … I emailed back that my day now looked like a bloody walk in the park and I needed to lay down just reading the list.
I then went through her list and asked:
could your husband help pack the bags or even the kids? Who cares if they wear tutus for 4 days
order takeaway … or get hubbie to pick something up on the way home. Ask him to do it as we know people aren't mind readers.
could the in laws pick up the rental car and have it ready when you got off the plane?
could someone else pick up the keys?
could the inlaws get the kids to the apartment?
what the feck? brain scan … yup … that's the priority for you and only you can do it
Within an hour she emailed me back and had asked people to help her do a few things on the long list. She's brilliant like that … very intelligent and able to get things done.
The only problem I see with that Can Do Strength is that we tend to take on too much [and how many of us have raised our hand here? I have both hands in the air].
We take on so much in our lives for any number of reasons:
because we can
we don't believe we deserve support and help
we don't trust other people to do it as well as we do
we like the feeling of being needed and wanted
we're afraid people will say no
we don't know how to say NO
we unconsciously assume that people should mind read and know we need help and support
we don't want to let go
we don't take the time to sort out what's really important … and what's just there because that's the way it's always been.
The story I just told you got me thinking.
I'm a bit of a not fan of time management as it actually looks like more work  -  all those files and things. And I'll own that bias.
I am a fan of reasonably simple solutions as I'm a simple kind of gal.
The question I asked myself was … what do I do to sort stuff in my life [apart from the fab avoidance and procrastination which is a post all it's own]?
And here are the Delicious & Dangerous 4D's.
Now dear Dreamer, only read this if you really really want to be Delicious & Dangerous  – no baby wimps allowed in this 4D Zone.
The 4D Zone
Do It
Delegate It
Defer It
Ditch It
That's it.
I've now consciously created my way of sorting things out … the simplest time management tool in the world.
Let's explore each one a little more.
Do It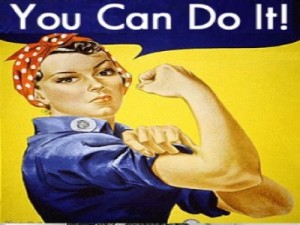 This is all about the priority stuff … stuff only you can do.
Brain scan? Can't send a friend.
Sounds simple and can be Deliciously Devilish [being a seriously intelligent and deeply attractive reader ... you've already caught the riff on D].
You need to create space in your head and heart to sort out what is important and where your priorities lie.
We let the grains of sand in our lives take over from the really big things as we get caught up in the day to day.
Creating space to work out what's important is vital.
On a daily/weekly level it means taking a few minutes to look at what you want to get done  and where it all fits in the 4D Zone.
On a larger life level it will mean setting aside time to explore where you are, where you want to be, what's helping/hindering you and the journey there.
Maybe you'd like to read all about our Life Dreaming Expedition. It is a jam packed treasure chest of gorgeous and practical activities to help you decide what's important in your life, what motivates you, engages you and makes your heart smile – as well as very practical activity sheets and templates to move your dreams to reality.
If spending time with family is important; if getting healthy is important; if moving to Oz is important; if living your passion is important  then for goodness sake make it a priority in your 4D Zone.
Take the next step … and the next … and the next.
I don't care how small, just show yourself that you are committed to living what is important to you.
ACTION: List the priorities in your life right now and the next steps to making them work and happen.
Delegate It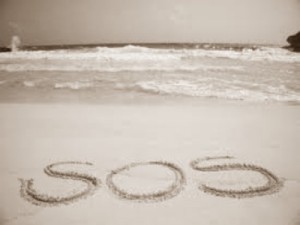 I have come to love delegating stuff so I can work with other people to make my dreams a reality.
This blog and the whole Life Dreaming adventure wouldn't exist without my brother Marc. I can't do this alone and Marc has skills and experience and insights that I don't have and I love the support we give each other.
I'm also drawing on the skills and support of all sorts of people so I can get the Life Dreaming Expedition launched. It doesn't always cost money as I do barter exchanges and many people are offering their time free as a thank you to me – yup – very humbling.
ASK FOR HELP.
Yup, I'm shouting because too many of us stress ourselves into illness [and death] because we don't ask for help.
We do it all ourselves.
Delegating [asking for help] can take many forms:
paying someone to do something we need done … housekeeping, child minding, learning, take away, counselling etc
bartering or exchanging goods and services. I do this a lot.
sharing the load … do 50% and ask a partner, friend or lovely stranger to help with the other 50%
straight out asking someone to just do something with no specific return [e.g pick up the kids, get dinner ready, read your resume]
The interesting thing is that most people want to help and to be asked.
ACTION: Take some time to think about why you don't ask for help/assistance. Now, list something that you really want to happen and then who could help you. Check out my Life Dreaming Resource Cards as they provide help with identifying over 80 different internal and external resources that can help you.
Defer It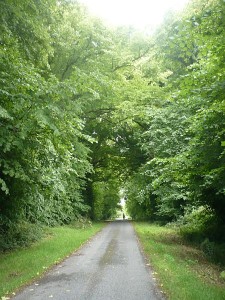 A lot of the things we put on our To Do list can actually be put off until later. Need to vacuum the house every day? Can it be done every 2nd day or once a week or fortnight?
I can hear you thinking ' Yes Liz but, what about when deferring is really about procrastination and avoidance and denial'.
Good point.
If you're caught in some kind of illness or addictive cycle then try and ask for help. Avoidance in this case is dangerous and not in a good way.
Look at the things that are important to you. Do they really all have to happen NOW?
Can some be done now and others wait 6 months or a year?
What are the grains of sand things that aren't a priority or important. Can they be deferred?
It's really about sorting out what's important and a priority [brain scan ... tick] and what can wait a while.
I love lolling and it's a Delicious Priority in my life.
I've long since lost my need to be perfect and get everything done NOW. I create spaces every day for lolling and to just chill.
I recharge and re engage with what's important in my life and it's a gift I give myself. Some of my best LD ideas wander in while I'm lolling as it's a great creative space.
ACTION: Take some time and sift through all the To Do's … what can be deferred?
Ditch It
Do you really have to do or be something?
Is it time to let go of that:
behaviour
pattern
attitude
person
relationship
thing
place
lifestyle
committee
community
activity
emotion
addiction
work
pet [just kidding ... Coco dog stays!]
hobby
memory
belief
selftalk
What has been hanging around in your life that needs to go?
What can you dump that will create space and time for things that are now important to you?
Doesn't mean that I don't feel pangs. I do.
It's just that I know I need to create space and time for the new changes –  for what's important in my life right now.
To move on I need to let go.
ACTION: – what do you need to ditch and let go of in your life right now?
I hope this has been useful to you dear reader.
The 4D's are one of the 6 Life Dreaming Morsels with an activity sheet that you receive when you sign up to receive new posts from me.
Enjoy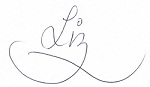 p.s The Life Dreaming Expedition is launching on December 1 2013 and you can bet your gorgeous arse that I'm deferring, delegating and ditching at a rate of knots! I'm focusing like a laser on what's important. Wish me luck. xxx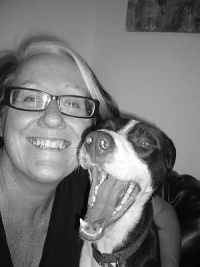 Leave a comment below and Share this with your friends on Facebook & Twitter – and any other social media you use