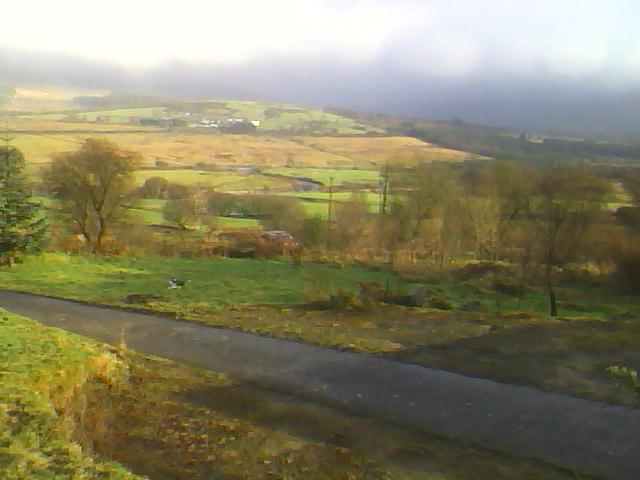 I had plans for today – big plans.
There was a pile of Life Dreaming Expedition design and thinking work on the list.
A great big lovely list that just makes life look like there's a vestige of control.
I had a plan to site quietly – looking at a candle flame and focusing on my breathing as monks chanted [obviously they're not in the cottage - although in my life anything's possible].
I sat looking at the candle as monks chanted – peace descended – I was one with whatever the universe is for exactly 3 minutes!
Coco dog decided I'd been quiet and still for far too long and came over to check I wasn't dead, then she tried to climb on my lap to make extra sure.
Monks kept chanting and I blew out the candle.
I was drawn to one of my favourite places – the kitchen – and that's where I got out of my head and found a modicum of peace.
There's a herb and spice mix that I make from scratch because I love the way it connects me to my senses – to the scent of crushed spices – the look of all the colours – the smells and eventually – the tastes.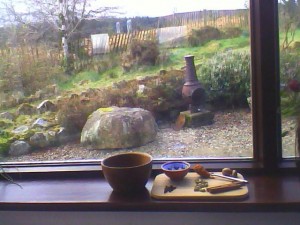 When I make the Berbere mix [it's an Ethiopian recipe] I concentrate on just the moment, on just the spice I am crushing and mixing.
And the monks sang on.
As you know I'm a time billionaire and cash challenged so all the food gets eaten.
I rummaged around the fridge and the vegetable bin and created a yummy mince and vege mix that started with a tablespoon of the berbere mix in oil and went from there. I even used the broccoli stalks in the mix and a few vege that were about to say goodbye – spinach, leeks and sweet peppers.
Very tasty.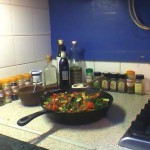 In all this sensate bliss I went and checked my emails – bad idea.
A 1 to 1 design client had messed something up and I will help to fix it.
No big deal but I got really irritated because my peace had been disturbed.
Yup – I get the irony.
Decided it's best just to take a breath and get on with it.
I'll deal with the clients problem and all will be well but I'm leaving the emails alone until later this afternoon when I decide to get back into my head.
I adore my brain and while it is one of my great strengths it is also my greatest weakness.
It can crowd out my body, heart and intuition when they want to speak.
I have to consciously create time and space for the other parts of me to not only be heard but also to just exist.
I'm off now to wander the acre of garden that surrounds the cottage I have just moved to in Wicklow. It's a wonderful space and I get to housesit here for 6 months – a great boon for a cash challenged woman. It's also a fantastic space for a time billionaire as there are no shops or pubs or anything close by – so I can concentrate time, energy and enthusiasm on getting the Life Dreaming Expedition launched.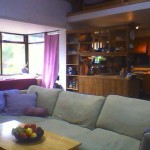 Speaking of the LD Expedition – I had a mug made for me and one for brother Marc.
I like to have symbols of my dreams around me as I work to make them a reality and what better thing than a mug.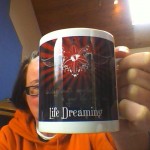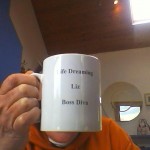 If you'd like the Berber mix recipe just click here.
How do you get out of your head and connect with the other parts of yourself?
Love to hear from you and if you Like this then click the button or Share it on Facebook or Tweet away.
Enjoy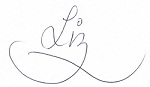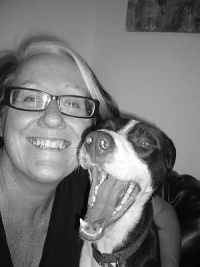 Leave a comment below and Share this with your friends on Facebook & Twitter – and any other social media you use