No woman is an island, athough I've lived on a few
I've done a lot of things by myself – move from Australia to Ireland to live by myself; worked alone all over West Australia; and lived alone most of my adult life.
But I'm never really alone.
Beside me are a pile of people who support, aid, encourage and just plain love me.
They're the people who believe in me regardless of how crazy my idea, plan, project or dream is – they're there.
They are the people who provide me with advice, ideas, spaces to retreat and be cosseted, and just plain old cheering on.
Would I have done all the things I've done without their support ? Very probably, but it would have been a lonely old journey.
And you know what dear reader?
Most of these people aren't within any reasonable physical distance to me … they live all over the world and I communicate with them via email and phone and the odd Skype call.
[little pause while I send thanks to all the people who created the technology that lets me stay in contact with them all]
Different people give me different kinds of support.
I have unwavering belief and support from my mother Molly. She just flat out believes in me. If I said I had plans to walk on water tomorrow she'd say 'enjoy the walk Liz'.
My dad Eddie believes in me and often asks the questions other people are afraid to – the practical stuff like 'how are you going to pay for it?'  and then he always says 'as long as your happy darlin".
My parents have always believed in me and they never ever placed me in some kind of stereotypical box.
When I organised a protest outside our rural drive in theater when I was 15 [I was protesting them charging us adult rates but not letting us see adult movies. Not that I wanted to - it's always about the principle] they said 'go for it … you feel strongly about it … then do something'.
They let me learn my own lessons and they were and have always been there when the shit hits the fan, and baby has that fan met a lot of manure.
They delight in me and my life, even when some [a lot!] of my choices seem a tad mad.
My brothers and sister love me and although I don't see them very often [the commute from Ireland to Oz is a killer] I know they support me as I do them. I delight in their achievements as they do in mine.
I have friends around the world who are my lodestone of support.
Your Cheer Squad believes in you
My friends belief in me really helps when my inner chatter starts to drive me a little crazy –  when I falter and get lost.
They help me gain perspective and always see me as better than I see myself. They're also good at nagging me when I've talked enough about a dream and it's GOYA [get or your arse] time!
Quite a few of the readers of my blog have become friends and members of my cheer squad and some of them have given clear and detailed feedback to me on the stuff I'm creating for Life Dreaming. Their belief in Life Dreaming and me helps me beyond words.
And on specific projects and dreams I go out [face to face and online] and find some of the best people in the area and ask them to help me.
If you don't ask … you don't get.
Most of the time people say yes because I don't ask for much – some information, a little mentoring,  a link to another person who can help.
My brother Marc is my lodestone of support [and my partner in crime for Life Dreaming] when it comes to achieving my dreams.
He always sees my dreams beyond where I see them, he challenges me to make them bigger, a little more riskier and a lot more exciting.
This whole Life Dreaming site and blog, the Life Dreaming Expedition and Life Dreaming Musing Cards wouldn't be happening without Marc.
It was his vision that saw what could be created in Life Dreaming.
And when I get the heeby jeebies [all that inner chat 'why would people want to do Life Dreaming? '  'What have I got to say that hasn't been said before'] he's like the calm centre.
He just flat out believes in me and loves Life Dreaming.
It helps that he's incredibly talented and creative and very very techie and we get each others creative life impulses  -  and he makes the best cocktails.
Who's the leader of the cheer squad?
Me.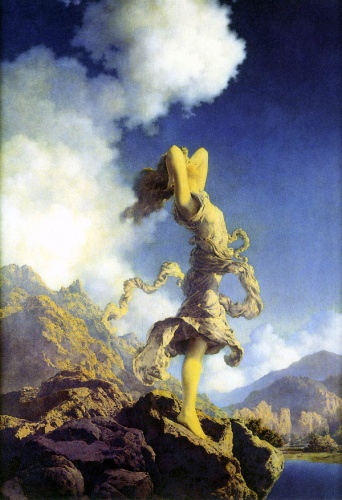 One of my longest [as in time, not height] and dearest friends Lisa [she's known me for over 30 years] once said to me
'Liz. you have no concept of the impossible'.
I love that.
I believe in myself and have always been prepared to take a risk and  take a leap into the unknown.
I think the Fool tarot card was specially created for me. Do you know it?
It shows a person about to walk off a cliff  and it represents moving to new beginnings, taking risks and leaping into the unknown.
Sometimes it shows the Fool as being blindfolded and it's usually male.
I like this image as it shows a female and she's looking confidently into the future  - it's still unknown, it's still scary and she's choosing it.
Go fab woman!
I see everything in my life as a success  so all the myriad experiences and risks and leaps have not only reinforced my self belief, they have given me skills and tools to take more risks and leaps.
And I wouldn't be as brave [or mad - depends on where you're standing] without my cheer squad.
It's not a one way street. I believe in them. I love them and whenever they need my support  -  it's there.
I also give support to people I barely know because that's part of my life ethos  -  to give when and where I can. I'll support people who are genuinely trying to dream and act purposefully.
The lesson from todays little chat?
Look around and see who is your cheer squad  - appreciate them, support them and be brave enough to ask them for help, advice and support.
I send my deepest thanks and love to all the people on my cheer squad. You create such a loving space for me to leap and you'll never know how much that means to me.
Life Dreaming Activity

Who is on your cheer squad and what kind of support do they give you?

Does your cheer squad need expanding to help you achieve your new dreams?

Who and what support do you need?

Are you the leader of your cheer squad?
Enjoy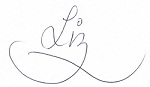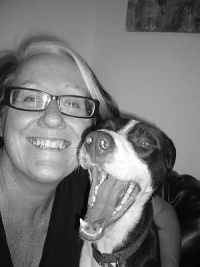 Leave a comment below and Share this with your friends on Facebook & Twitter – and any other social media you use